College Spotlight: University of Limerick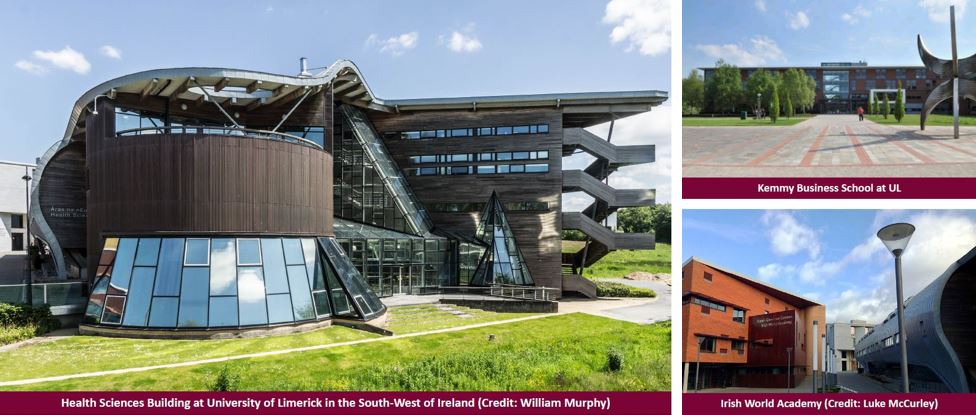 The National Institute of Higher Education was first opened in 1972 in the west of Ireland on the
River Shannon, before being officially established as a university and renamed University of Limerick (UL) in 1989.
UL is located just 15 minutes outside of Limerick city – Ireland's third largest – but feels isolated, surrounded as it is by a relatively unspoiled natural environment. In this way, the campus enjoys the best of both worlds!  
There are 12000 students currently studying at UL – 2000 of them international students – and the university offers more than 70 undergraduate courses and a further 100 taught postgraduate programmes.
Famous alumni include Riverdance's Jean Butler, the former Prime Minister of Georgia, Nika Gilauri, and the  former President of the European Parliament, Pat Cox.
The first Irish Aid fellow to study in UL did so in 1993, and since then 10 fellows have followed. These fellows have come from Lesotho, Sudan, Uganda, South Africa, Vietnam, Malawi and Zimbabwe. UL is becoming increasingly popular, with the MSc in Project Management in particular attracting many applications from Irish Aid fellows.