Uganda Irish Alumni Association visit to Ireland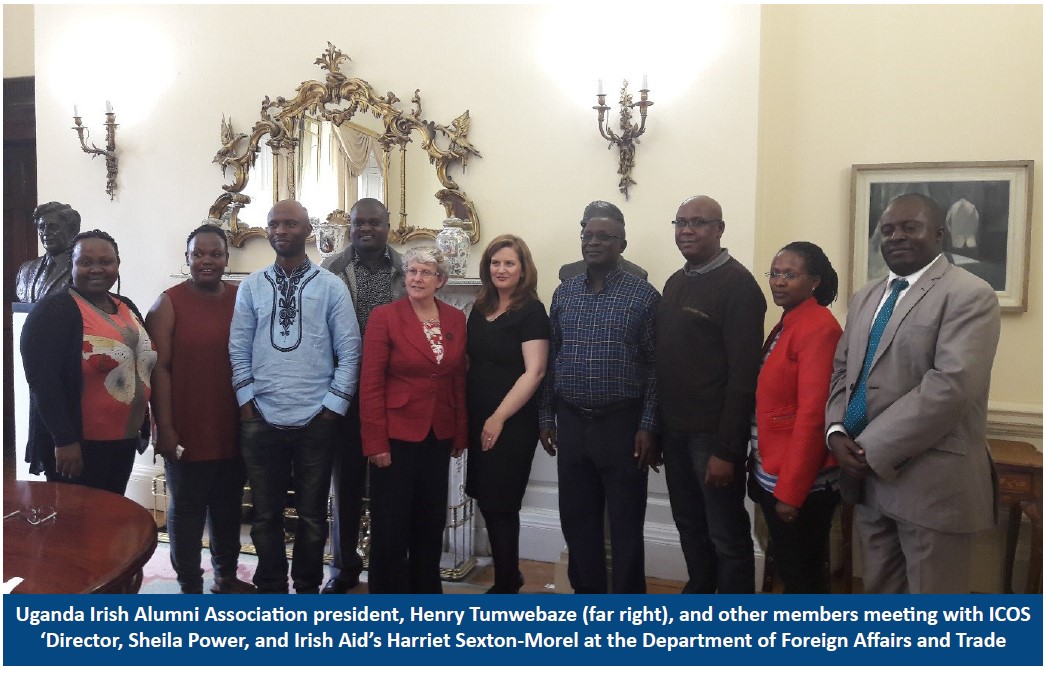 In September 2016, a delegation from the Uganda Irish Alumni Association (UIAA) visited Ireland for one week.
Members of the delegation included former Irish Aid fellows who had studied in Ireland as far back as 1998, as well as some for whom this was their first visit to Ireland, having studied as regional Irish Aid fellows in Uganda.
The delegation visited the universities they had attended, and also met with representatives of Irish Aid and ICOS at the Department of Foreign Affairs and Trade in Dublin.
Launched in 2014, the UIAA is a very active alumni association. At their meeting with Irish Aid and ICOS, the association's president, Henry Tumwebaze, expressed their desire to inspire and partner with Irish Aid fellowship alumni around the world, and to help others to set up their own alumni associations.
If you would like to learn more about the UIAA, you can visit their website www.ugandairishalumni.org. Here you will also find contact details if you would like to get in touch and learn from their experiences of setting up an alumni association.