New Irish International Education Strategy Launched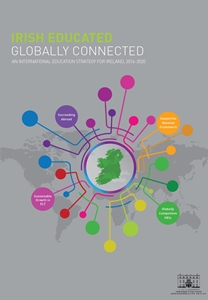 On October 7th, 2016, Minister for Education, Richard Bruton, launched Ireland's new International Education Strategy 2016-2020.
ICOS contributed to the strategy in the consultation phase, and to a greater extent through its involvement in the High-Level Group on International Education, which will also monitor the strategy's implementation.
The strategy aims to increase the number of international students studying in Irish higher education institutions (HEIs) by 33% over the next 4 years to 44,000.
A central priority of the new strategy is to foster greater transnational education and increased internationalisation of curricula, whilst emphasising quality as central to academic offerings. It is hoped that this will make Irish HEIs more competitive in the global higher education market. Find out more here.