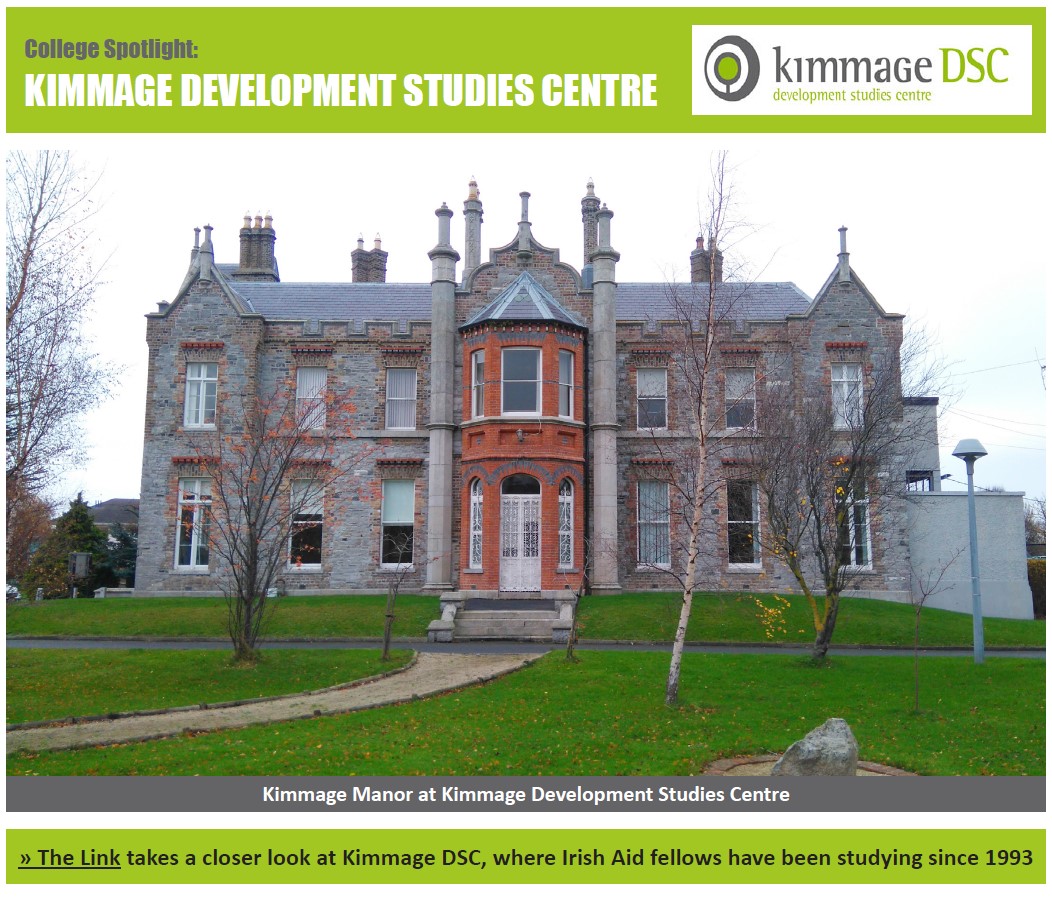 Kimmage Development Studies Centre (KDSC) was established by the Congregation of the Holy Spirit in 1974. Set on beautiful grounds in the suburbs of Dublin, to date the programme of studies at KDSC has provided education and training to students of all backgrounds, cultures and religious persuasions from over 65 different countries around the world.
Since 1978, KDSC has received funding from the Department of Foreign Affairs and Irish Aid towards assisting with their mission of promoting critical thinking and action for justice, equality and the eradication of poverty in the world.  
This is done through facilitating the education and training of individual practitioners and groups working for social, economic and political change in society, and so enabling all practitioners to work effectively for the holistic development of all.
An emphasis is put on creative and dynamic learning that creates a space for critical reflection, dialogue, research and capacity building for grassroots development of people and communities. KDSC seeks to bridge the divide between development practitioners north and south, between academic and civil society, and between NGOs and the missionary sector.
Graduates of KDSC have gone on to work all over the world, many in senior management positions in NGOs, Faith-Based Organisations and in local government.
Since 1993, more than 180 fellows have studied here through the Irish Aid Fellowship Training Programme. They have come from Ethiopia, Gambia, India, Kenya, Lesotho, Malawi, Mongolia, Mozambique, Myanmar, Palestine, Rwanda, Sierra Leone, South Africa, Sudan, Tanzania, Timor Leste, Uganda, Vietnam, Zambia and Zimbabwe.
In February 2016, the Irish Times wrote an article about three Irish Aid fellows who began studying at KDSC in 2015 (available at http://bit.ly/1Kc1guv). Continuing this tradition, three new fellows have begun the MA in International Development in September 2016.