Fellowship Orientation held at Farmleigh House in Dublin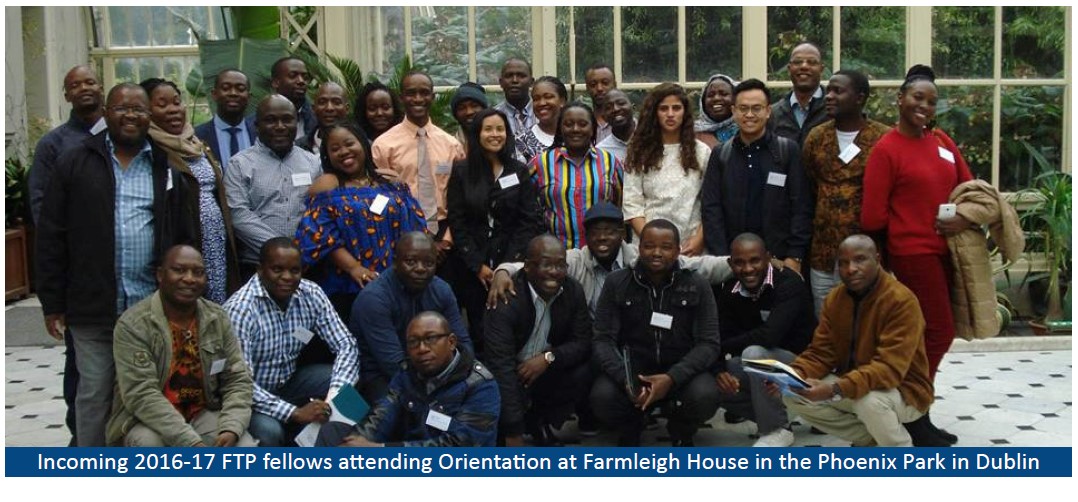 On September 24th, 2016, ICOS and Irish Aid hosted incoming fellows for orientation at Farmleigh House.
An estate of 78 acres based in Dublin's Phoenix Park, Farmleigh House dates back to the late 18th Century, and was bought by the Irish Government from the Guinness Family in 1999.
Today, this is where the Taoiseach, or Prime Minister, greets heads of state when they come to Ireland on official visits.
Fellows were greeted by ICOS Director, Sheila Power and Irish Aid's Head of Bilateral Cooperation Unit Southern Africa, Asia and Palestine, Fionnuala Gilsenan, both of whom emphasised that beginning an Irish Aid fellowship marks the start of a lifelong relationship with Ireland.
UCD's Dr Deirdre O'Connor then introduced fellows to everything they need to know about studying in Ireland.
This was followed by three outgoing fellows – Faridah Kyomuhangi, Can Thi Thanh Huyen and Thomas Thuso Mokwa – sharing their experiences and facilitating workshops that gave incoming fellows many useful tips.
The day concluded with a welcome reception in Farmleigh House's Conservatory among the many exotic plants and
flowers grown there, before everyone returned to their universities throughout Ireland.
We wish all of the 2016 Irish Aid fellows great success in their studies in the year ahead!