MA in Human Rights in Criminal Justice, UL
Aliyu works in public relations in the Nigeria Police Force. He became the first ever recipient of the Roger Casement Fellowship in Human Rights in 2017 when he received an award to study on the MA in Human Rights in Criminal Justice at the University of Limerick.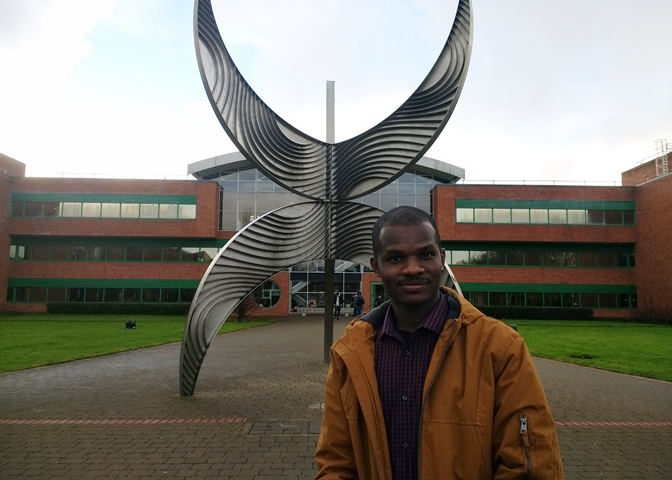 Before coming to Ireland I was working as Police Public Relations Officer of Kaduna State Command Nigeria. Among other things, my role included coordinating the state police public relations, dealing with public complaints against the police, and managing the relationship between the police and the general public.
I came to the University of Limerick to better enable me in my work to improve human rights and criminal justice in Nigeria. This course will help me in my aspirations to become professionally involved in security policy-making and implementation.
Already I have gained a broader understanding of general concepts in relation to human rights at an international, regional, national and individual level. I have a much better understanding of the interaction between human rights and criminal justice in the 21st century, of the different legal regimes operating around the world, and of the origins of human rights law in the field of criminal justice.
I have gained more insights into my role as supervisor, and my responsibilities in applying appropriate legal mechanisms to protect the rights of both the victims and suspected perpetrators of crime. The course has afforded me the opportunity to learn new skills – from both lecturers and my fellow students of different countries and backgrounds – which will benefit me both academically and professionally.
My interactions since my course began with experts in the field of human rights at UL and with police officers from An Garda Síochána have provided me with new avenues to network, share and learn beyond the completion of my course. This has been made possible by the environment fostered by my lecturers, which encourages the exchange of views and ideas.
This has all helped me to settle in well in Limerick. While the cold winter weather can be a bit of a struggle, the rewarding experiences since my arrival have meant it hasn't been too tough. One thing I miss, though, is the fast pace associated with my work at home. And the warmer weather at home, of course.
But I am learning how I will be better able to promote globally-recognised best practice of policing in Nigeria. In the short term, I hope to share these skills I have learned with colleagues and community partners in promoting human rights-based policing. In the long term, I will be able to use the knowledge and skills I have gained throughout my career to improve police institutions and to improve democratic values, security and prosperity in Nigeria and the wider world.
For my research, I intend to focus on ways to improve the treatment and protection of the victims of crime. This would help to reverse the decline in public confidence in the Nigerian criminal justice system. I want to highlight the isolation and lack of representation of the victim in the justice process, and systematically investigate their experiences. The study would aim to contribute towards making improvements in policing and penal policy in Nigeria.
In terms of my future personal aspirations, I hope to resume my work with the Nigerian Police in the Public Relations Office, as well as the Public Complaints and Human Rights Desk Offices. With my new experience in police management, and new academic skills, I hope to work to apply the knowledge I have gained to improve human rights in the Nigerian criminal justice system.
Thinking further into the future, I hope to be able to contribute towards a shift away from current policing practices in Nigeria towards more community-oriented policing principles that would promote the values of human rights and encourage citizen participation in achieving socioeconomic and political security for Nigeria. I hope to contribute to realising a violence-free Nigeria, free of corruption and governed by values of democracy, justice, peace and security.